CENTRE OF EXCELLENCE IN MATHEMATICS
WE WISH OUR HSC STUDENTS THE BEST OF LUCK IN THEIR UPCOMING EXAMS!
Welcome to CEM Tuition
Welcome to the Centre of Excellence in Mathematics. At CEM we teach mathematics, specialising in Year 10 Advanced maths and HSC maths to Ext. 1 and 2. We also offer maths tuition to year 7, 8 and 9 students and first year maths coaching for University students. CEM attracts many of the best students from schools throughout the Eastern Suburbs and South Sydney areas - our results each year have been exceptional!
The CEM College
Our college is unique and offers you many benefits that you won't find anywhere else. All our teachers are experienced teachers and tutors and have an advanced knowledge in mathematics. Our tutorial groups are small and offer a unique teaching method that helps each student to achieve his or her greatest potential.
Over 200 students attended CEM in 2019: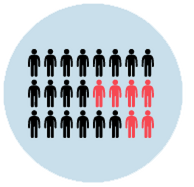 Alexandria Park
Ascham
Brigidine
Cranbrook
Champagnat Catholic College
Kambala
Kincoppal
Marcellin College
Newtown Performing Arts
OLSH
Randwick Boys
Randwick Girls
Reddam House
Rose Bay Secondary College
Santa Sabina
SCEGGS
Scots College
St Aloysius
St Catherine's
St Clare's
St George Girls
St Mary's
St Patrick's
St Spyridon
St Vincent's
Sydney Boys
Sydney Girls
Sydney Grammar
Sydney Secondary College
Sydney Tech
Trinity
Waverley